Jerry Gulke: The Markets Giveth and Taketh Away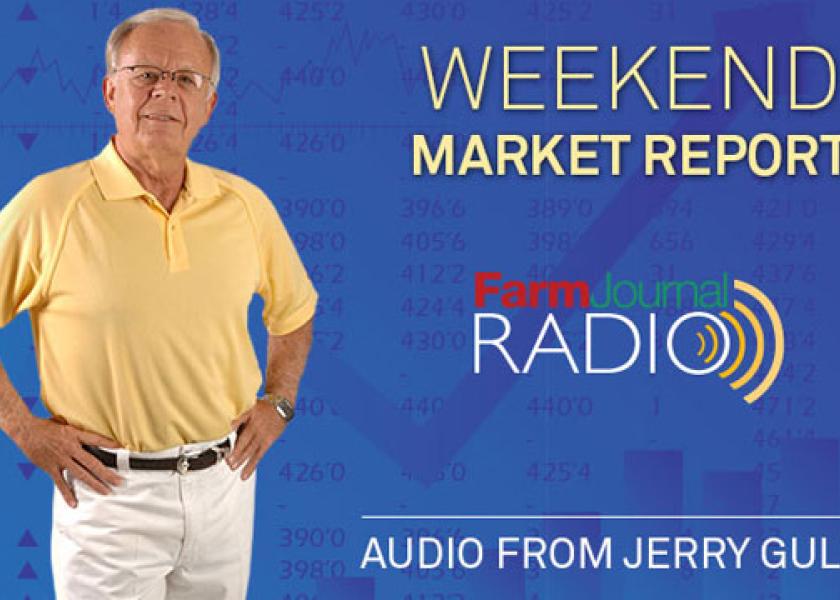 The grain markets took a hit this week. March corn prices were down 29.25¢ and March soybean prices were down $1.05 for the week ending Jan. 22. March wheat prices were down 40.75¢.
Last week, grain prices closed at the top of the week's trading range. This week, they closed at the bottom of the weekly trading range. This isn't a surprise after the Jan. 12 USDA reports, says Jerry Gulke, president of the Gulke Group.
"Last week we nailed a lot of things on the wall that are going to stick – that's the yield," he says. "There's not another 4-bu. per acre drop coming in corn. Last week's reports would have been negative without that 4-bu. drop, since USDA lowered exports for corn lowered, lowered feed usage and lowered ethanol. So it's a good thing we dropped the supply side."
Now that the supply side is fixed, Gulke says, it's all about demand.
"The function of the market is to get prices high enough to where you start to curb demand of some magnitude to where the supply and demand will come into balance," he says. "There was some concern about having enough new-crop soybeans, and now we have some analysts saying there's going to be 89 million or maybe 90 million acres of beans, so that's kind of spooked the market."
Market prices will overdo the upside and go beyond what is reasonable, Gulke says.?
"The difficulty is trying to ascertain at what point did we cross the line and get prices too high? The market kind of told us that this week," he says. "The market giveth and the market taketh away, and sometimes it takes it away twice as fast as it gave it to you. Maybe we'll get a dead cat bounce."
Looking forward, Gulke says he's watching several factors for price indications:
Chinese trade policy
South American yields
U.S. acres
?
Read More
Jerry Gulke: Acreage Battle Looming
Jerry Gulke: Not Your Father's Markets
Jerry Gulke: Lessons Learned in 30 Years of Grain Marketing
?
Find?more written and audio commentary from Gulke at?AgWeb.com/Gulke
Check the latest market prices in?AgWeb's Commodity Markets Center.
Jerry Gulke farms in Illinois and North Dakota. He is president of Gulke Group. Disclaimer: There is substantial risk of loss in trading futures or options, and each investor and trader must consider whether this is a suitable investment. There is no guarantee the advice we give will result in profitable trades. Past performance is not indicative of future results.